Products line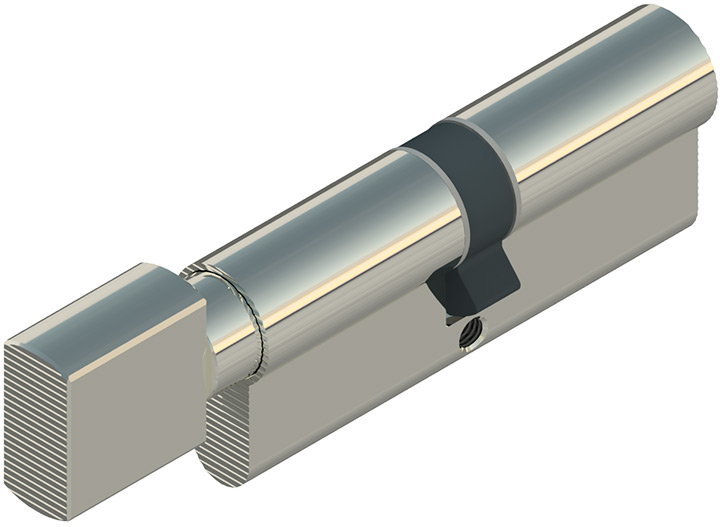 cylinders
Open Product Category

padlocks
Open Product Category
Security features of the RS2 system

Key hole
A new key hole design ensures safety against forcing with hard metal tools, optical and mechanical reading of internal systems. RS2 is also designed to resist opening attempts with soft methods (springs keys, fingerprints, vibrators), picks, \"bumping\" method.
Anti-puncture
We have also decided to insert three anti-puncture steel pins with hardness 58-60 HRC in the entire RS2 line which together with the new steel pins guarantee a high resistance to puncture with high-speed drill bits and the non-extraction of the rotor with special tools. in the key hole.
Ergonomics, design and resistance of the keys
We have chosen a completely metal key (nickel silver) with a thickness of 3mm and an innovative design.
Key protection
The keys are patent protected and it is illegal to make unauthorized copies.
Copies of keys are cut only at our production units upon presentation of the security card.
UNI EN1303:2005
The RS2 cylinders achieved maximum values for each test class. The Giordano Institute with an extract of the test report number N.299984 classified the RS2 cylinders with the 8-character coding system required by the standard, resulting in: 1 6 0 0 0 C 6 2
Advantages of reprogramming
Change The Key, not the lock !
Do you think someone could have a copy of your keys?
Have you lost your keys or have your keys been lost?
In many cases the security of your property is undermined due to the loss of control of the keys. In these cases you need to restore security by changing the locks with inevitable costs, inconveniences and wasted time.
Rielda Serrature offers you an innovative and extensive family of security locks for armored doors and accessories, mechanically Re-Programmable able to solve in a simple and fast way all the problems related to the safety and control of your keys.
Do you need to manage groups of locks?
Mechanically Re-Programmable locks provide you with an equally important solution to managing groups of locks. Finally you can manage your properties (house in the city, house by the sea, armored doors, interior doors, grates, garages, mailboxes) with a single or a single key for each area!
The Rielda Locks Re-Programmable Locks allow you to change the current key with a completely different one without having to replace the locks. Half a turn of the Programming key is enough to change the lock combination and delete the previously used key. It is not necessary to remove the lock from its holder.

The keys are sold in kits consisting of at least 1 \"programming\" key (gold color) and a number of \"use\" keys (silver color) according to your needs. At the time of sale you are assigned a key code and only you can request copies of that code.
Duplication of keys is prohibited as the keys are patented

It will be very easy for you to disable keys that are lost, not returned, duplicated without authorization or ended up in the wrong hands.

The major vending machine manufacturers have chosen Rielda Serrature.
Look carefully among the machines you own, you may already have Rielda Locks Re-Programmable locks and not know it!